COSCELIA UV Nail Gel Nail Lamp Nail Art Decoration Kit Nail Accessories with Top Coat Primer Nail Tool Kits 30ml Cleanser Plus
$54.29
SKU: RBFHSF01819EV Coscelia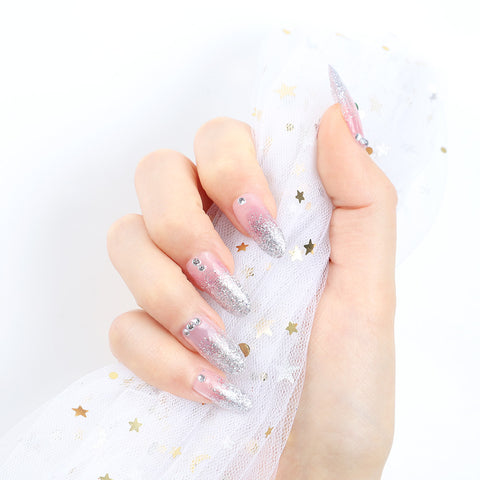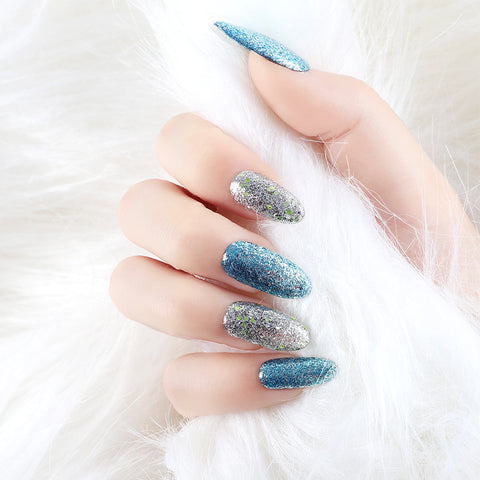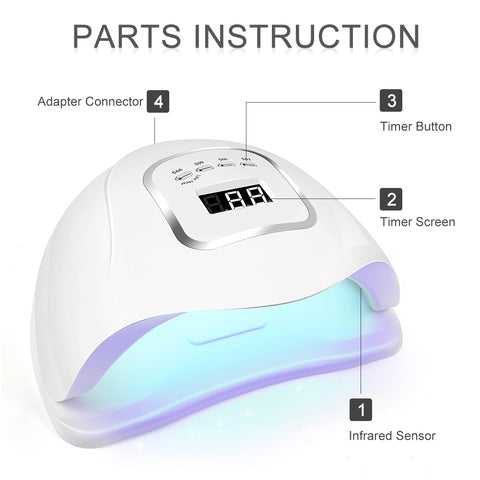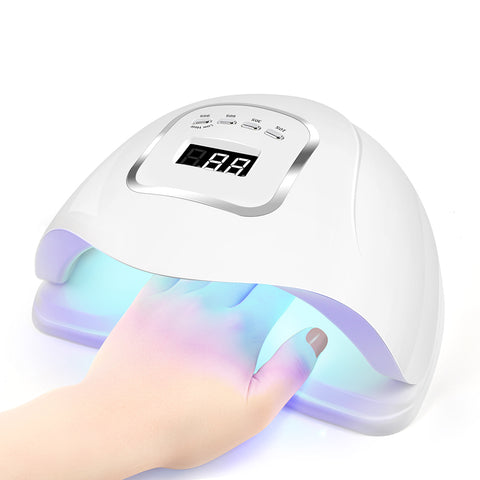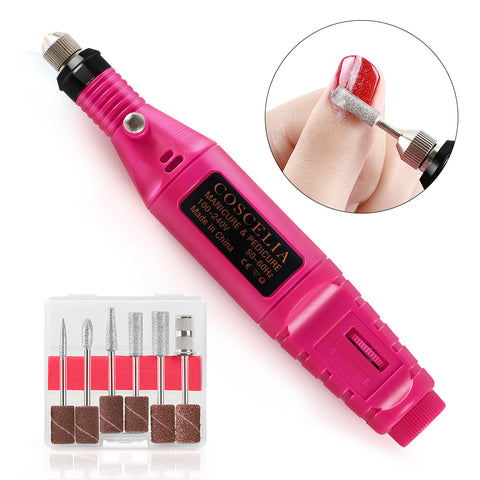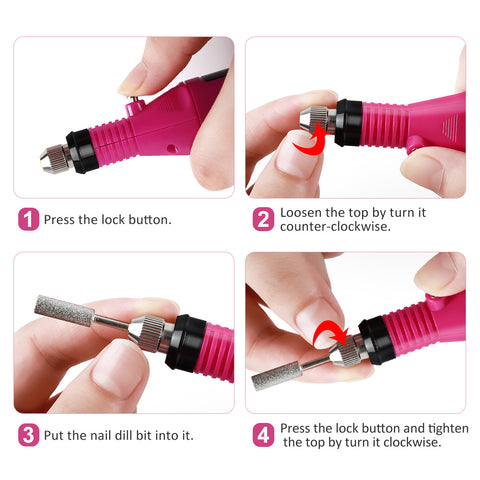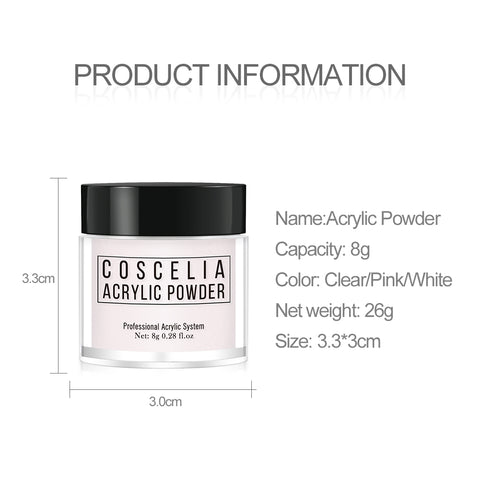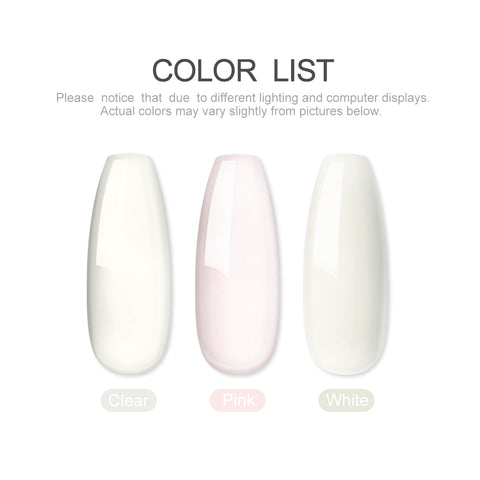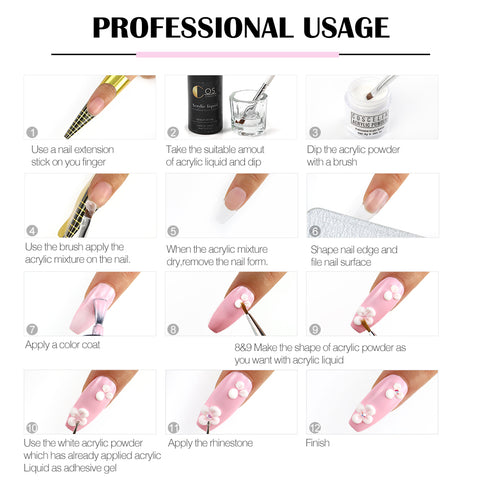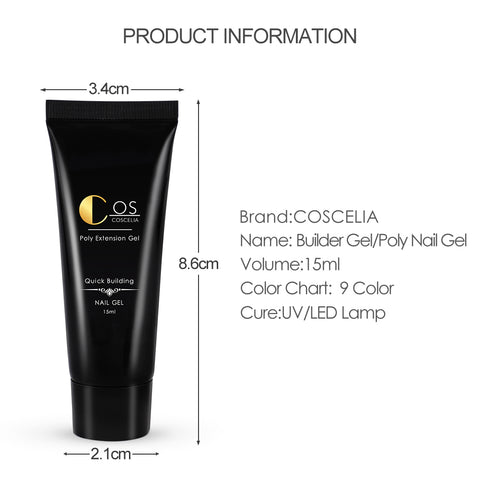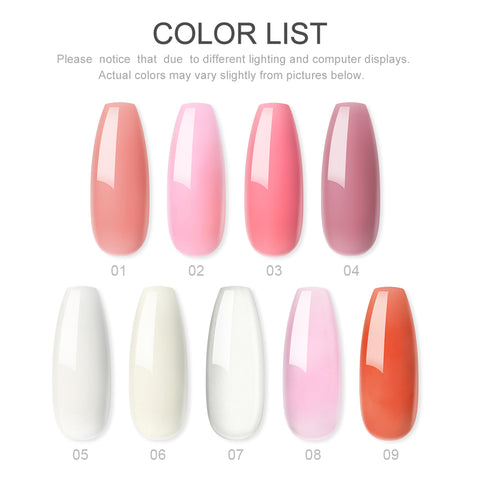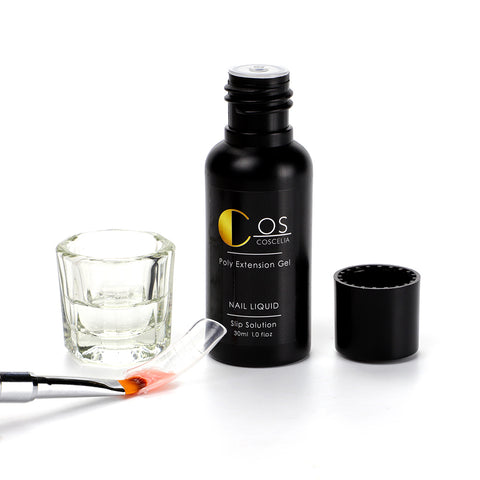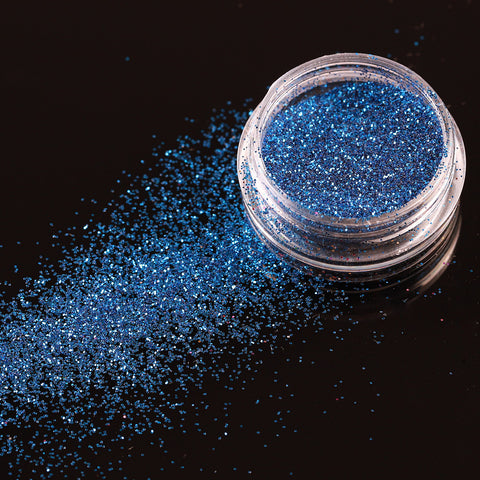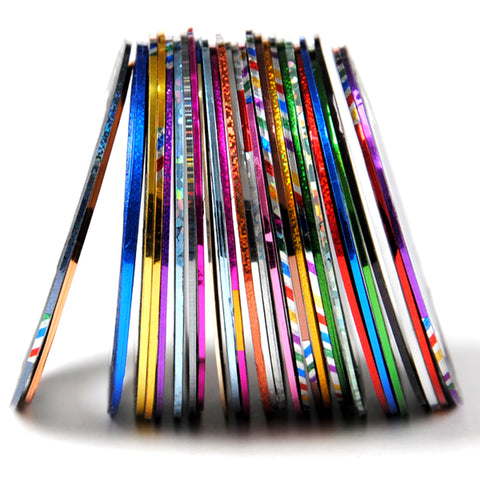 Features:
Creating Beautiful Nail for Long Lasting Sparkle Nail Tips
Great For Strengthen Your Nails and Enhance Shine
Acrylic Glitter Powder Dust Nail Art Design Kit
Suitable for Natural and False Nails
A Professional Nail Art Gift for You or Your Family and Friends!
Package content:
1 x White Dual Light Lamp
1 x Mini Nail Milling Machine
1 x Top Coat
1 x Primer
2 x Transparent Quick Building Poly Extension Gel
3 x Acrylic Powder
1 x UV Nail Gel
1 x 50Pcs Transparent Quick Building Mold Tips
1 x Dual End Nail Brush
1 x 30ml Cleanser Plus
1 x 30ml Acrylic Liquid
1 x Gradient Crystal Nail Brush
1 x 20Pcs Nail Forms
1 x 10Pcs Fiberglass Nail Extension Tips
1 x 100Pcs/Box Transparent False Nail Tips
1 x 10g Nail Glue
2 x  Nail Separators
1 x Cuticle Oil
1 x Cuticle Fork
1 x Nail Cutter
1 x Cuticle Pusher
10 x Nail Polish Remove Wet Paper
10 x Nail Cleaning Wipes
1 x Nail Cleaner Brush
1 x Glass Cup
1 x Curved Tweezers
2 x Nail Files
3 x French Nail Sticker
1 x Rhinestones Wheel
5 x Golden Nail Art Strip Tape Line(Random)
1 x Nail Sticker
5 x White Nails Fixed Clip
1 x 6Pcs Nail Decoration Powder
1 x 6Pcs Nail Decoration Glitter
1 x Magic Remover Nail Gel
How to use:
Step1.Clean Nails then trim nail surface as normal manicure process.
Step2.Fully shake up the color gel, it can make the polish color balanced. (Important)
Step3.Apply Base coat first, which can make polish lasting longer, cure with UV lamp or LED lamp. (Necessary)
Step4.Apply color gel directly, cure with UV lamp for 2-3 minutes or cure with LED lamp for 60 second; When dry, apply the 2nd layer and cure with UV lamp or LED lamp again.
Step5.Coat with removable Top coat, which can make color more shining, then cured by UV lamp or LED lamp.
Step6.Remove the tacky surface with cotton soaked with cleanser.
Remove:
1.Soak off the nails into Gel remover for about 5 minutes
2.Rip down the whole piece of nail enamel gently on each nail
3.Use an orange stick or a cuticle pushier to remove softened gel.
Note:
Keep the product out of reach of babies and children to avoid accidental eating;
If allergies or adverse reactions occur, discontinue use immediately.
Please keep it in a cool dry place, avoid direct sunlight.