COSCELIA 75/120ml Acrylic Liquid Acrylic Nail Powder Acrylic Nail Kit
$5.89
SKU: ABF0SF1-0047SV Coscelia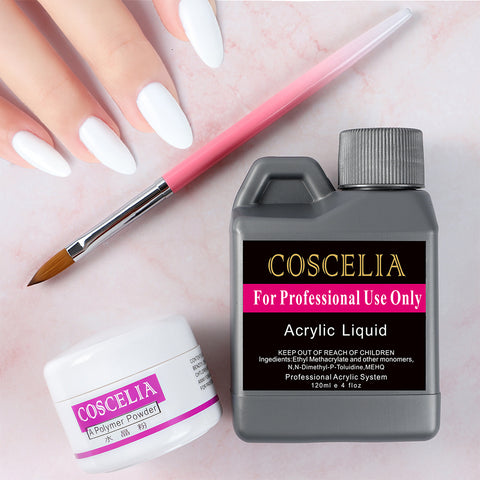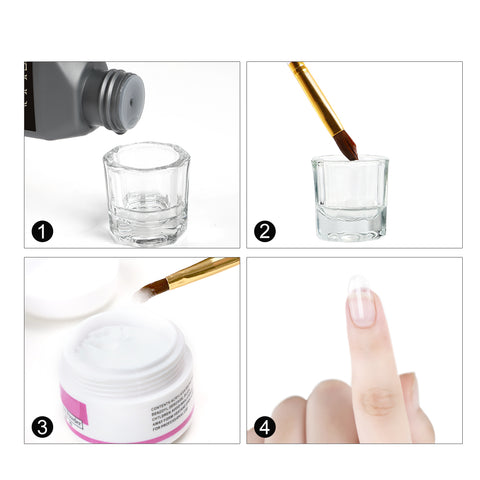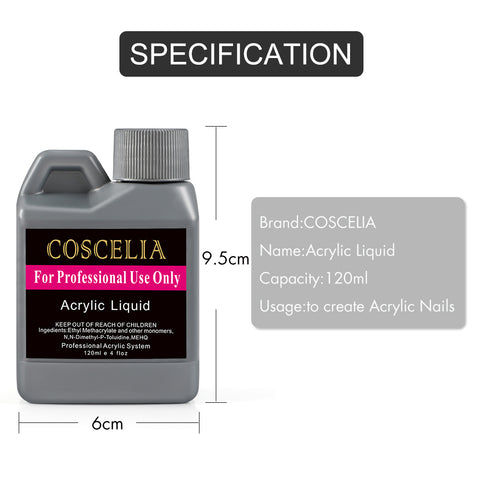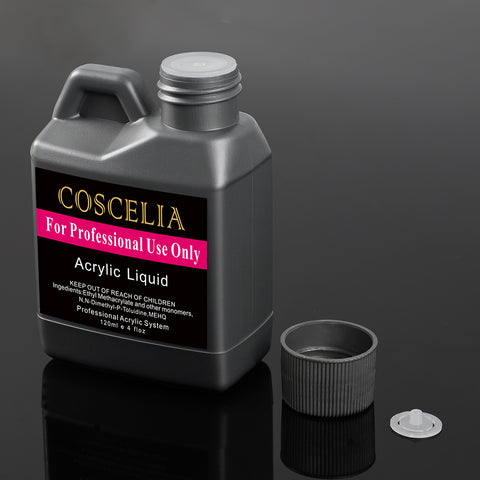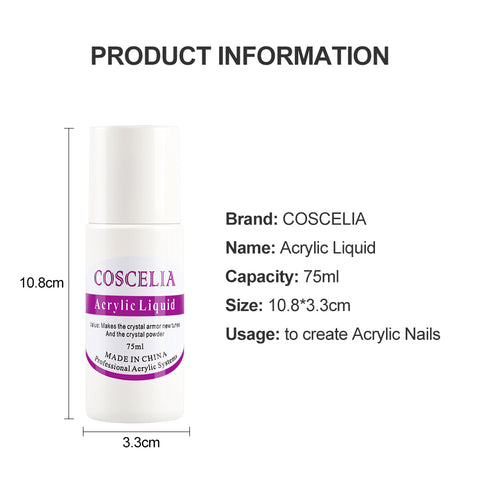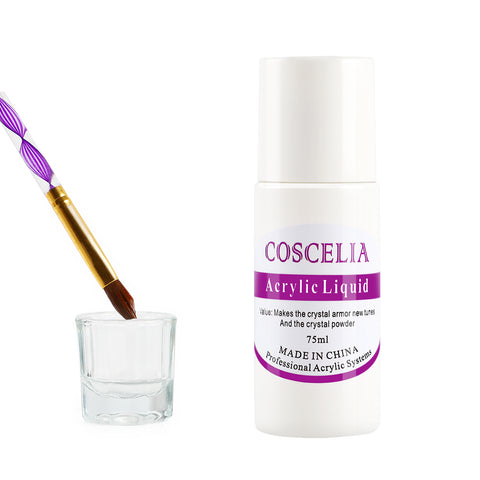 Ensure best bond to natural nail plate and ensures an impeccable shine without needing a primer.
This high-quality acrylic liquid is formulated with color stabilizers to ensure color clarity and prevent yellowing or dulling. Colors stay vibrant for weeks!
Very compatible with all acrylic powders and liquid systems, as well as any artificial nail art, and works great with all leading professional nail care brands in the market. 
#01 Package contains:
1 x 75ml Acrylic Liquid
#02 Package contains:
1 x 120ml Acrylic Liquid
Note:
Keep the product out of reach of babies and children to avoid accidental eating;
If allergies or adverse reactions occur, discontinue use immediately.
Please keep it in a cool dry place , avoid direct sunlight.