COSCELIA 6Pcs Dipping Powder Kit Nail Art No Need to Cure Nail Art Dipping Powder Nails Glitter Powder
$11.29
SKU: DBFPSF25-6A4BD Coscelia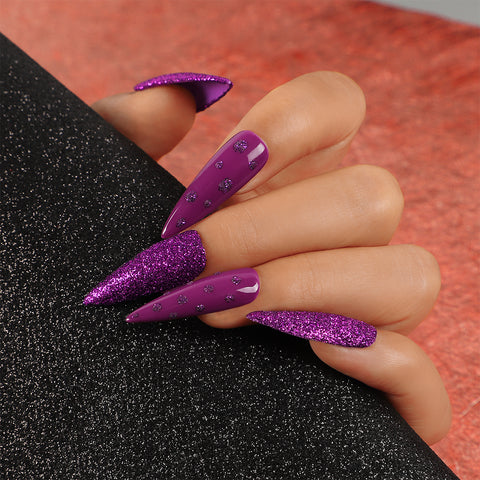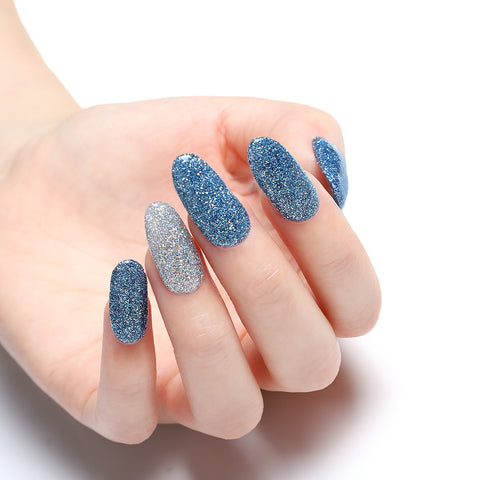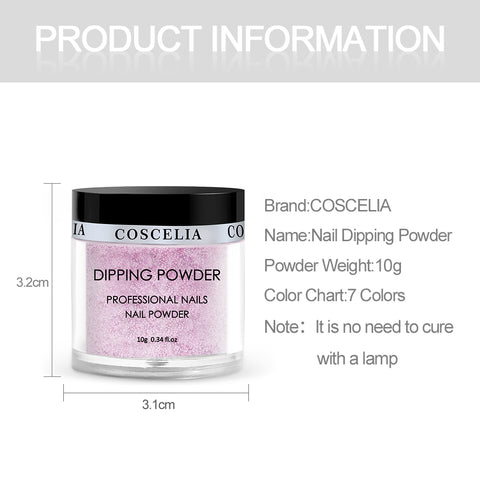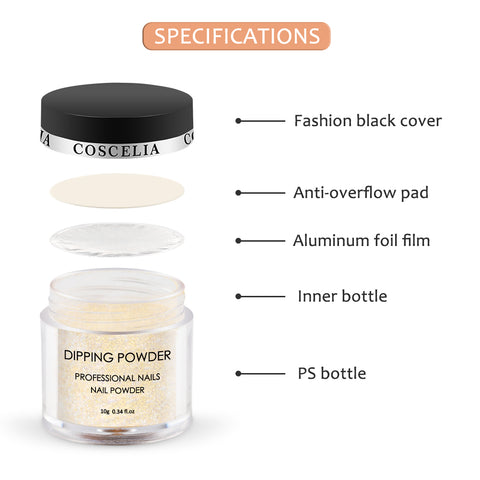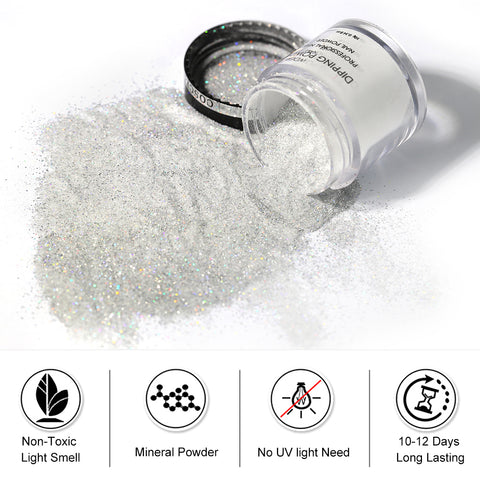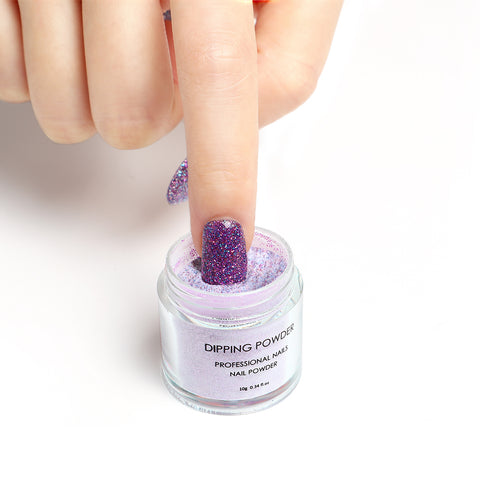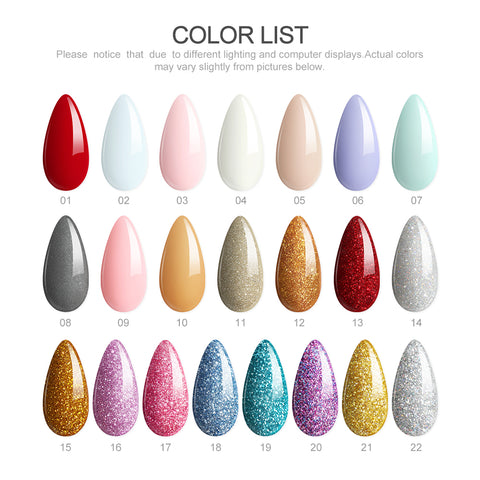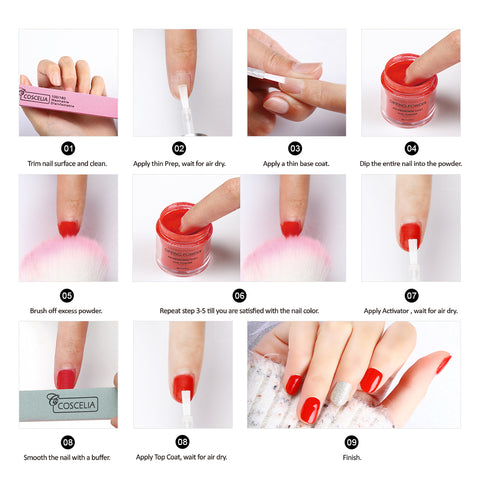 Feature:
Brand: COSCELIA
Type: Dipping Nail Powder
Volume: 10g
Long Period: About 15 Days
Note: No Need to Cure
Package Includes:
6 x Dipping Powder
How to use:
Step1. Clean Nails then nail surface as normal nail arts process.
Step2. Apply one layer bond, wait it dry. (Necessary)
Step3. Apply a thin coat of dip base.
Step4. Dip tip of entire nail into the dish.
Step5. Brush off excess powder, apply dip activator, wait until dry.
Step6. Shape nails and polish buffer nail surface.
Step7. Apply dip Top in 2-3 quick brush strokes, wait it dry.
Step8. Finish.
Kindly Reminder:
Avoid all skin contact. If redness or other signs of adverse reaction occur, discontinue use immediately.

Keep tightly sealed. Keep out of sunlight. Keep out of reach of children.