COSCELIA 6/8/10/14Pcs Dipping Powder Kit Nail Glitter Powder Dry Chrome Powder for Nail Art Gel Decoration
$11.29

$19.99
SKU: DBFPSF25-6A6ZR Coscelia
Note: Pick Any 6/8/10 Colors Gel Polish, please Send your favorite color number to coscelia@163.com or Message Us after placed the order.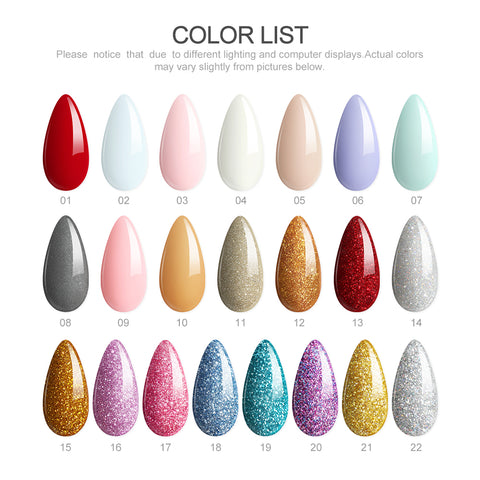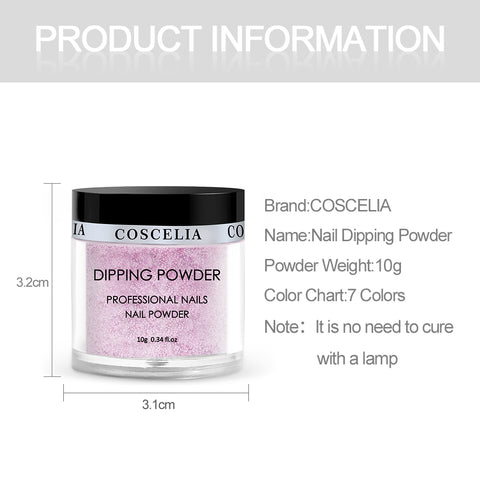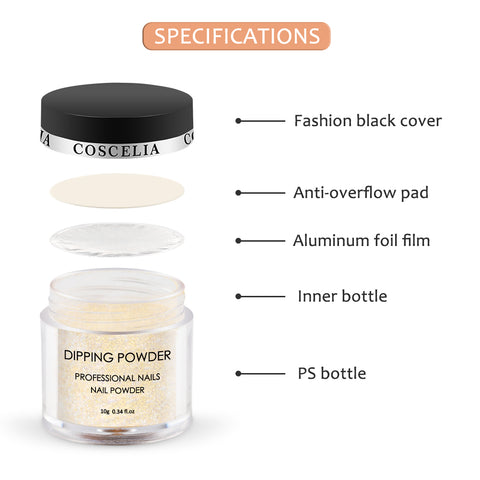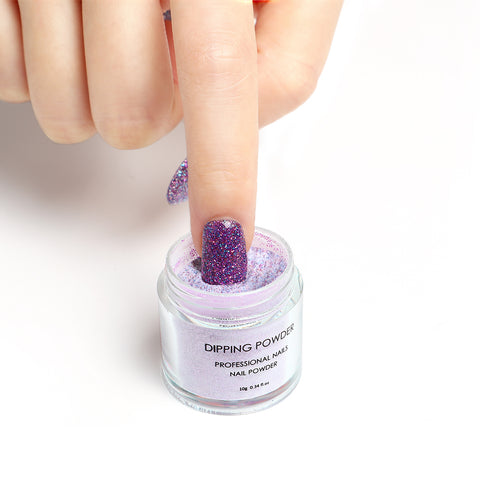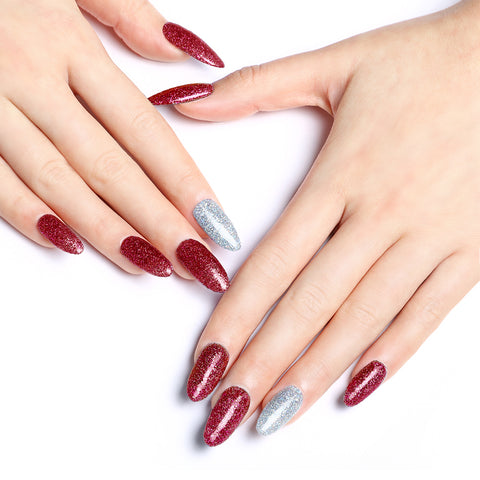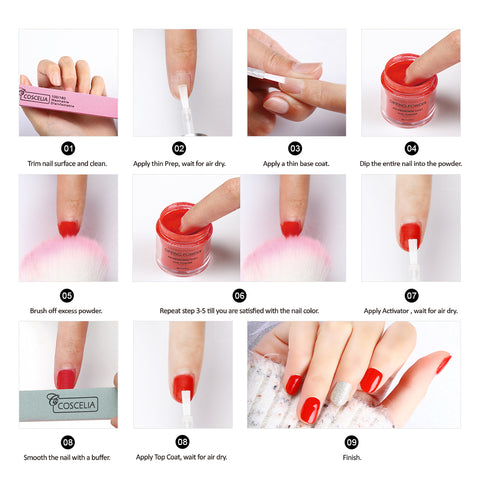 Description:
Brand: COSCELIA
Type: Dipping Nail Powder
Color Chart: 22 Colors for Choose
Quantity: 1 Box
Volume: Approx. 10g
Long Period: About 15 Days
Package contents:
6/8/10/14 Box Dipping Powder
Selling Point:
The Dipping Nail Powder is easy to do it with a french gradient and effect.
The advantages are simple and quick to apply, more durable than nail polish, and the disadvantage is that it is not easy to remove(in the same way as the nail gel)  
Can be used on natural nails and false nails.
Provide a fantastic natural look for your nails.
Perfect for home use or professional use.
How to use:
Step1. Clean Nails then nail surface as normal nail arts process.
Step2. Apply one layer bond, wait it dry. (Necessary)
Step3. Apply a thin coat of dip base.
Step4. Dip tip of entire nail into the dish.
Step5. Brush off excess powder, apply dip activator, wait until dry.
Step6. Shape nails and polish buffer nail surface.
Step7. Apply dip Top in 2-3 quick brush strokes, wait it dry.
Step8. Finish.
Kindly reminder:
1.Avoid all skin contact. If redness or other signs of adverse reaction occur, discontinue use immediately.
2.Keep tightly sealed. Keep out of sunlight. Keep out of reach of children.