COSCELIA 40 Pcs/Set Pure Colors Nail Gel Polish Nail art UV Gel Kit
$34.69
SKU: AP27-40A Coscelia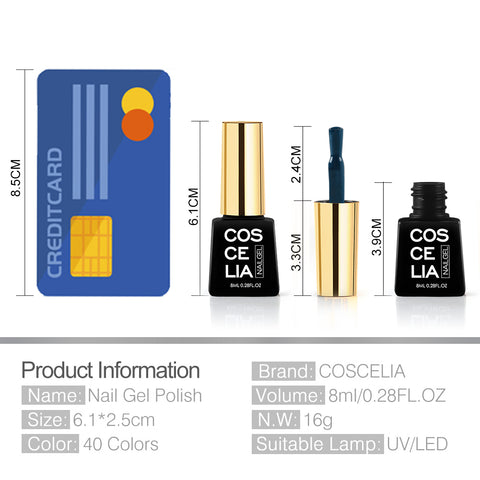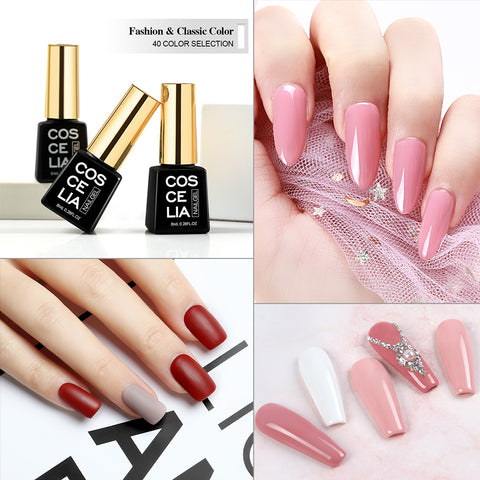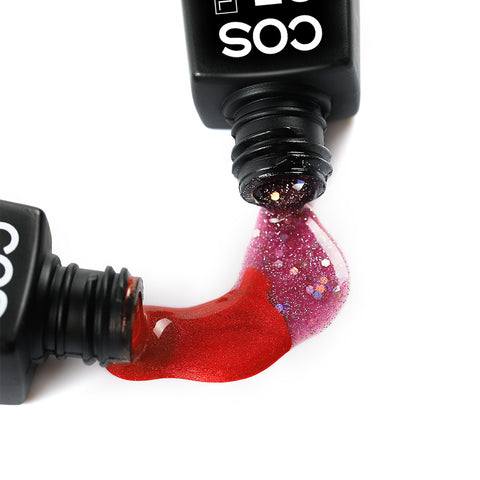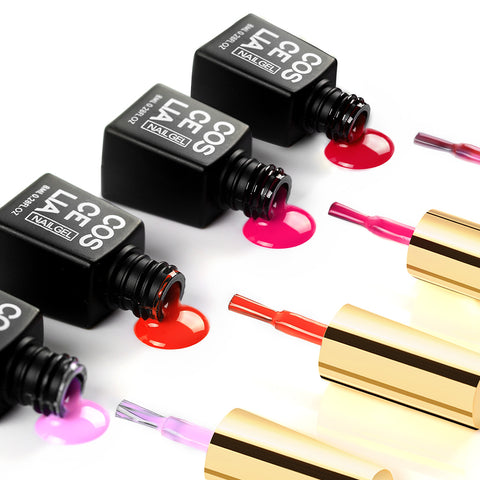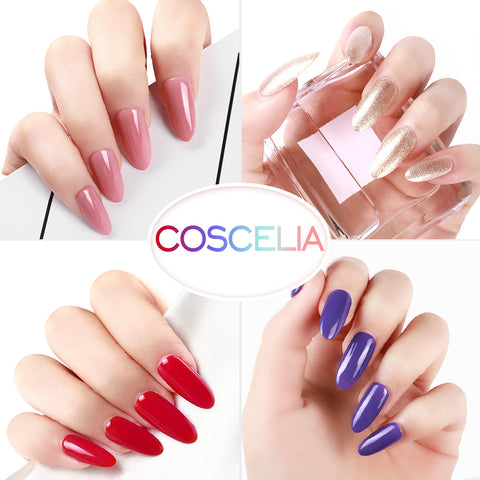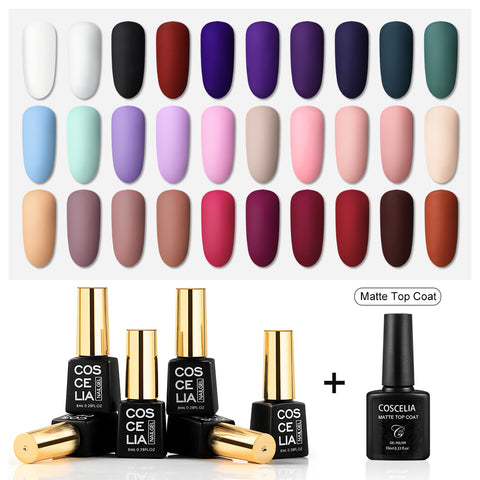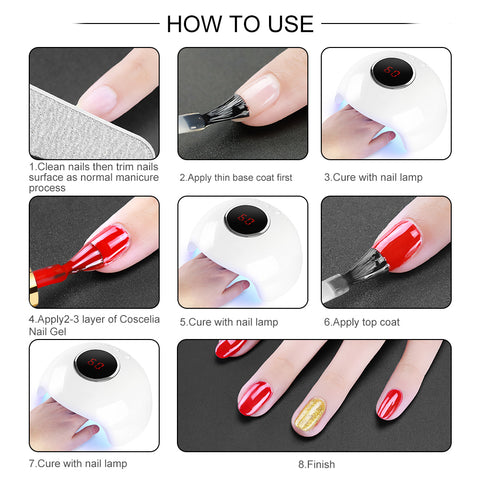 Brand Name: COSCELIA
Item Type: Soak off gel
Volume: 8ml
Net Weight: 25g
Certificate: SGS/ MSDS
Color: 40 Colors/ Set
Long lasting for at least 15 days, fantastic and super bright nails for you.
Cure under LED/UV light cure time: Average for LED light 30-60secs, UV light 2-4mins.
It offers the widest color range for customer to experience professional soak-off nail art in a reasonable price
No more imperfect surface, dents or nails cut. Color resistant, flexible and shiny resistant to any test
40 Bottles Gel Nail Polish
Note:
Keep the product out of reach of babies and children to avoid accidental eating;
If allergies or adverse reactions occur, discontinue use immediately.
Please keep it in a cool dry place , avoid direct sunlight.