Coscelia 36W Nail Dryer Lamp Choose Any 6/10/12 Colors Gel Nail art Tools Kit Manicure Kit Set
$27.79
SKU: GBFNSF15-M12NZ Coscelia
picture-in-picture" allowfullscreen="">
Note: Pick Any 6/10/12 Colors Gel Polish, Please send your favorite color number to coscelia@163.com or Message us after placed the order.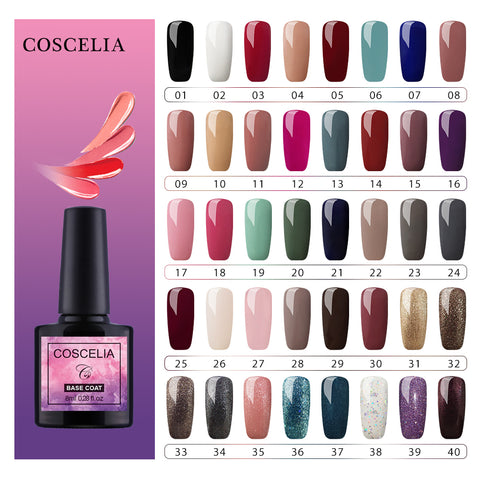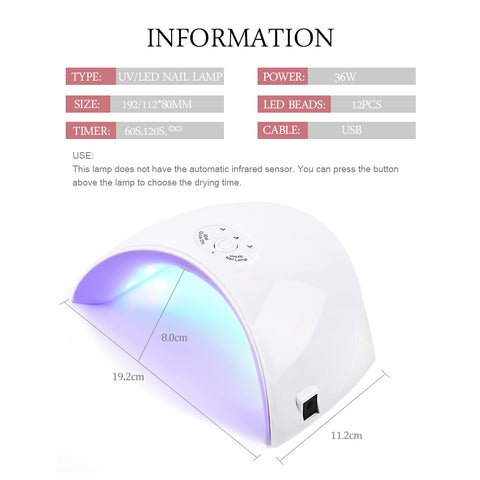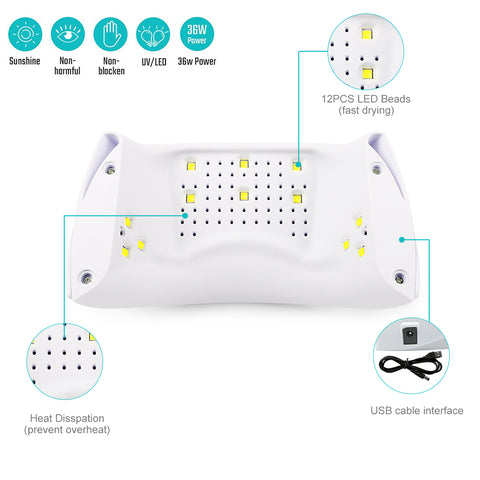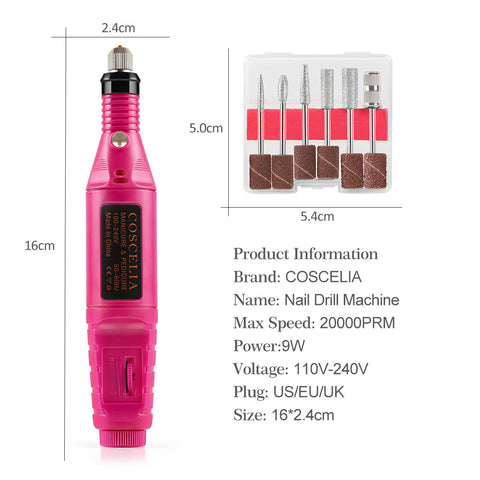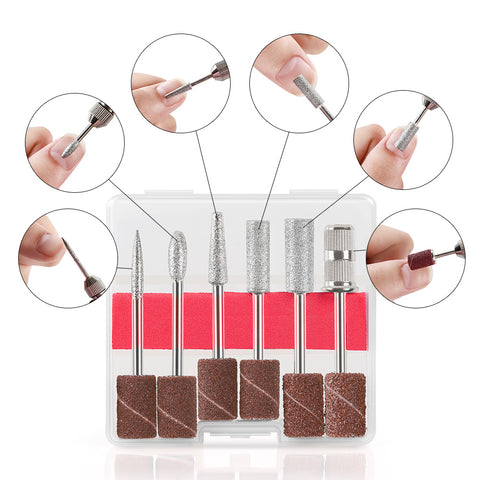 Package contents:
1 x 36W Nail Dryer lamp
1 x Mini Nail Drill Machine
1 x top coat
1 x base coat
2 x Nail Files
1 x Nail art Rhinestones Wheel
1 x Nail Micro Ball Wheel
2 x Nail Separators
1 x Nail Glue(10 g)
1 x Cuticle Oil
1 x Small Nail Cleaning Brush
1 x 3-Way Sand Block
1 x Curved Tweezers
1 x Cuticle Fork
1 x Cuticle Pusher
1 x Nail Cutter
10 x Nail Polish Remover Clip
10 x Nail Polish Cleaning Wraps
2 x Nail Sticker
3 x French Nail Sticker
3 x Gold Nail Striping Tape Line
3 x Silver Nail Striping Tape Line
6/10/12 bottles Nail gel Polish(pick any 6/10/12 colors gel)
How to use:
Clean nails then trim nail surface as normal manicure process.

Fully shake up the one gel; it can make the polish color balanced.

Apply Base Coat first, which can make polish lasting longer, cure with UV lamp or LED lamp.

Apply polish directly, cure with UV lamp for 2-3 minutes or cure with LED lamp for 60 seconds; when dry, apply the 2nd layer and cure with UV lamp or LED lamp again.

Coat with removable Top coat, which can make color more shining, then cured by UV lamp or LED lamp.

Clean nail surface with nail cleanser.
How to remove:
Soak off the nails into Gel remover for about 5 minutes

Rip down the whole piece of nail enamel gently on each nail
Note:
Keep the product out of reach of babies and children to avoid accidental eating;
If allergies or adverse reactions occur, discontinue use immediately.
Please keep it in a cool dry place, avoid direct sunlight.