COSCELIA 10Pcs Dipping Powder Nail Tools Glitter Powder No Need Lamp Cure Accessories Sets Dipping Powder Sets
$28.39
SKU: 2BF6SF917YS Coscelia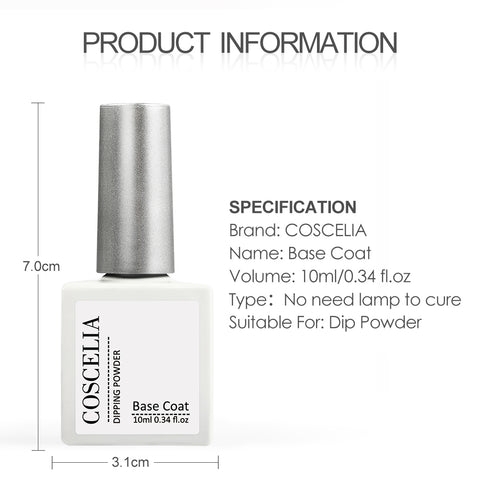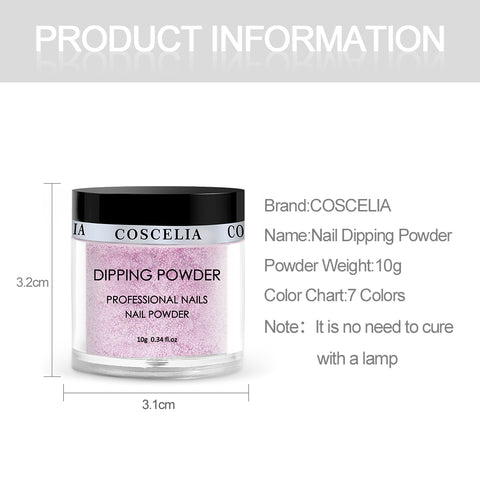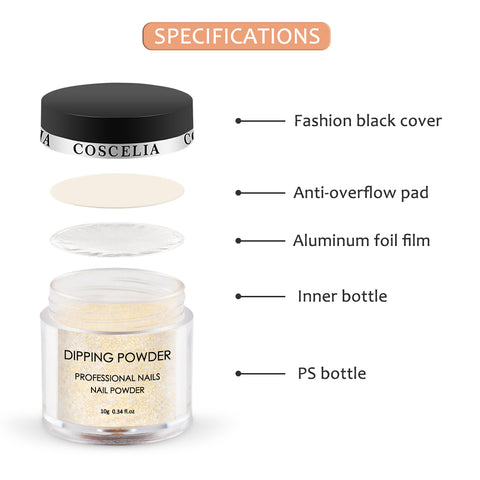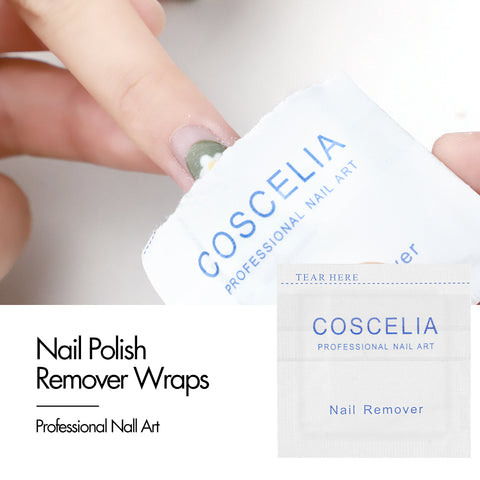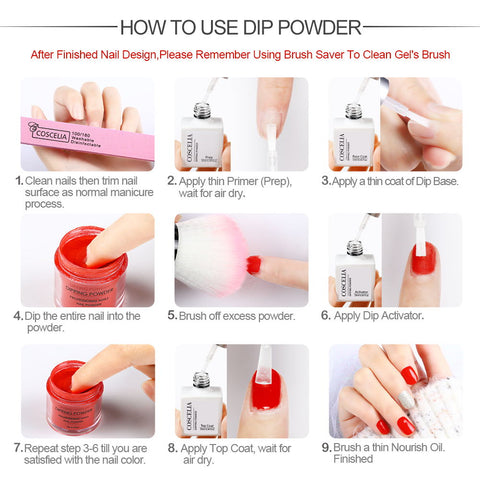 Specifications:
Easy to handle, no need cured nail lamp
Can be used on natural nails and false nails.
The dipping power is easy to do it with a gradient effect.
Suitable for both professionals and beginners.
Package contents:
2 x Nail Files
1 x Gel Polish Palette
10 x Nail Polish Remove Wet Paper
1 x Makeup Brush
1 x French Nail Stickers
1 x Brush Saver
1 x Activator
1 x Prep
1 x Base Coat
1 x Top Coat
10 x Dipping Powder
How to use:
Step 1: File and nail shape
Step 2: Fill the regeneration tray with the required colored powder.
Step 3: Apply the Base Coat, dip it into the color powder, and use a makeup brush to remove the excess powder.
Step 4: Repeat step 3.
Step 5: Apply activator and air dry for 2 minutes.
Step 6: File, shape and scrub nails.
Step 7. Spread the Top Coat and let it dry naturally.
Step 8: Apply again and air dry for 2 minutes.
Step 9: Enjoy your nails
Remove:
Step 1: Remove the top coat.
Step 2: Soak the cotton pad with nail remover towel.
Step 3: Wrap each nail with tin foil, then leave for 10 minutes or more.
Step 4: Use an orange stick or cuticle pad to remove the softening gel.
Note:
Keep the product out of reach of babies and children to avoid accidental eating;
If allergies or adverse reactions occur, discontinue use immediately.
Please keep it in a cool dry place, avoid direct sunlight.