COSCELIA 10/20Pcs Gel Polish Kit Manicure Kit 8ml Gel Kit Semi Permanent Nail Art Set Top Coat Matte Top Coat
$19.39
SKU: 2BF7SF006VR Coscelia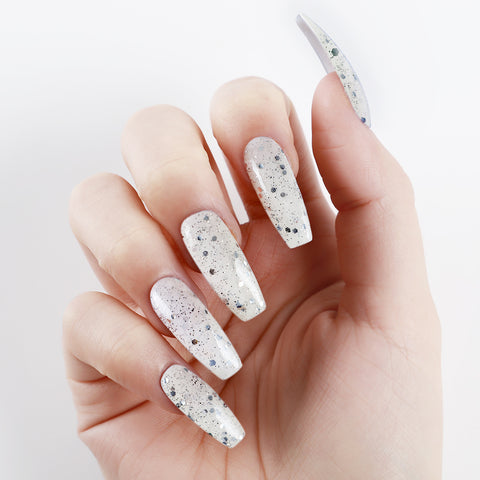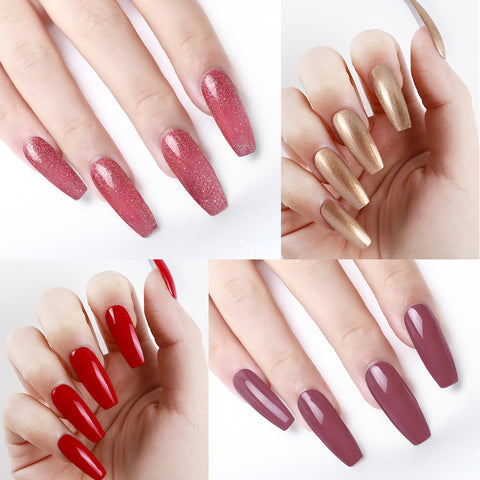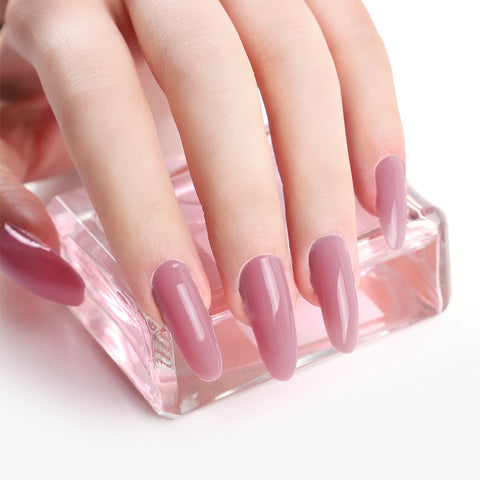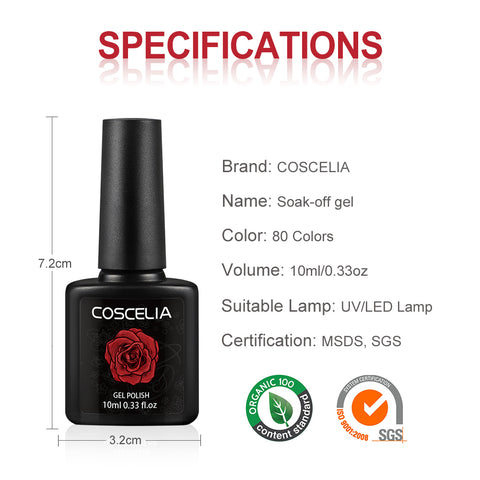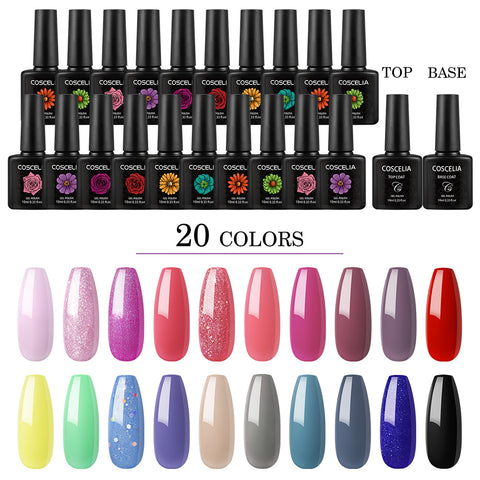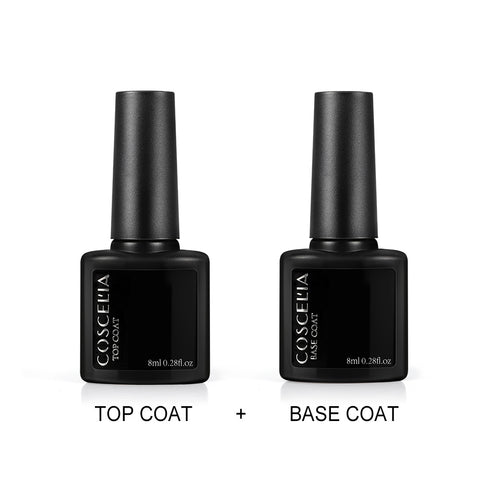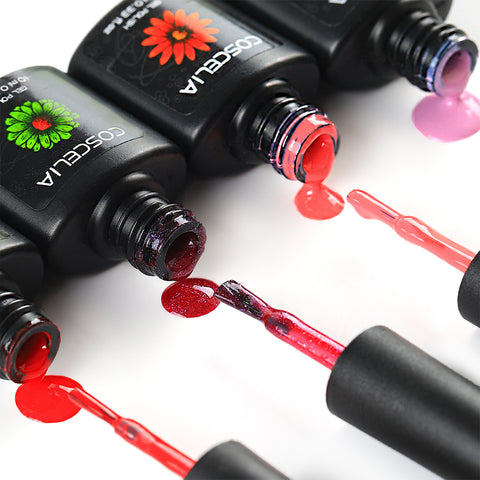 Specifications :

The color is full and bright, a variety of colors can be selected
Long duration, at least two weeks.
Soak-Off gel, easy to build and remove.
You can match various nail accessories according to your preferences
10Pcs Package Including:
10 x Nail Gel Polish 8ml
1 x Top Coat
1 x Base Coat
1 x Matte Top Coat
20Pcs Package Including:
20 x Nail Gel Polish 10ml
1 x Top Coat
1 x Base Coat
How to use:
Step 1.  Clean the nails and polish them. Remove the powder from the nail surface.
Step 2.  apply the base coat, use the UV lamp to dry the nail surface.
Step 3.  Apply the first layer of nail polish directly, and dry with LED lamp for about 60s.
Step 4.  apply a second layer of nail polish, and then dry it with LED lamp
Step 5.  Apply the top coat and dry the nails by UV lamp
Remove:
Soak off the nails into Gel remover for about 5 minutes
Rip down the whole piece of nail enamel gently on each nail.
Note:
Keep the product out of reach of babies and children to avoid accidental eating;
If allergies or adverse reactions occur, discontinue use immediately.
Please keep it in a cool dry place, avoid direct sunlight.