Sislady Poly Gel Quick Building Crystal Nail Art 30ml Slip Solution Poly Gel Kit Need Dual End Nail Brush
$3.39
SKU: UBFBSF01-0012WV Sislady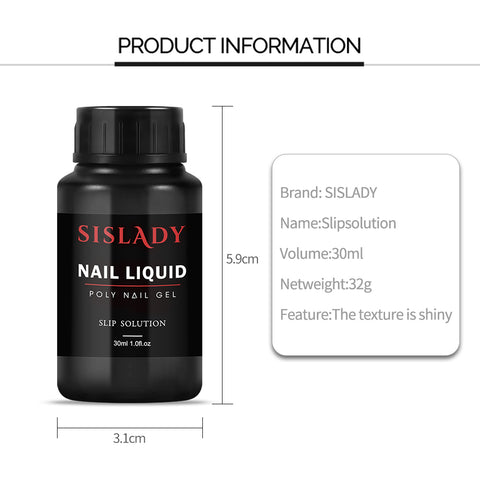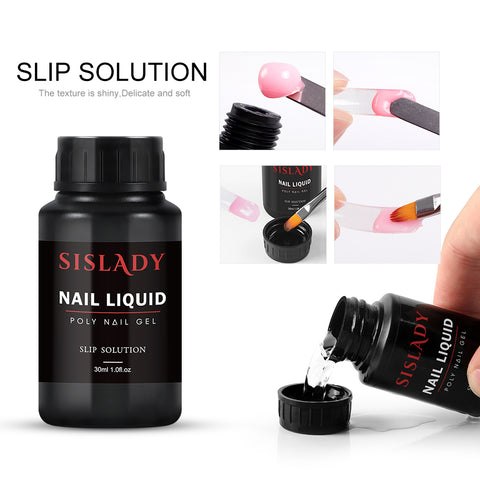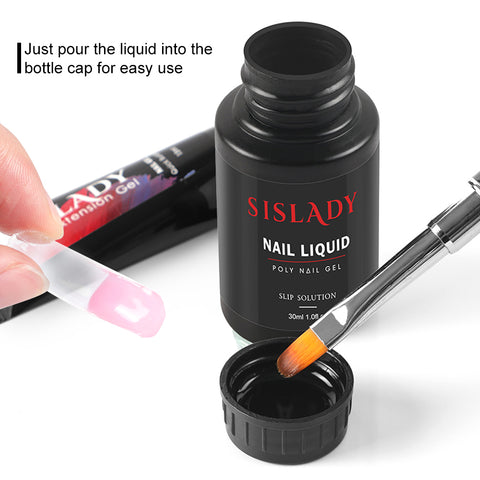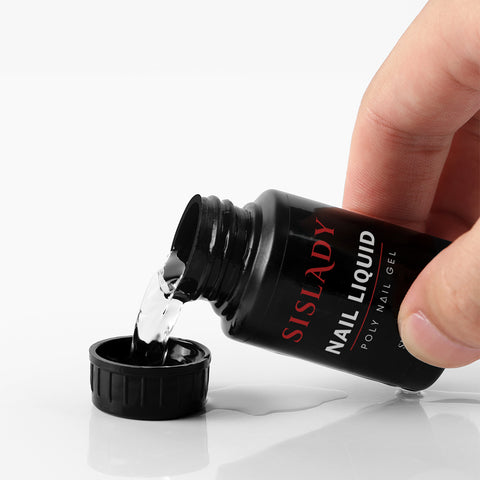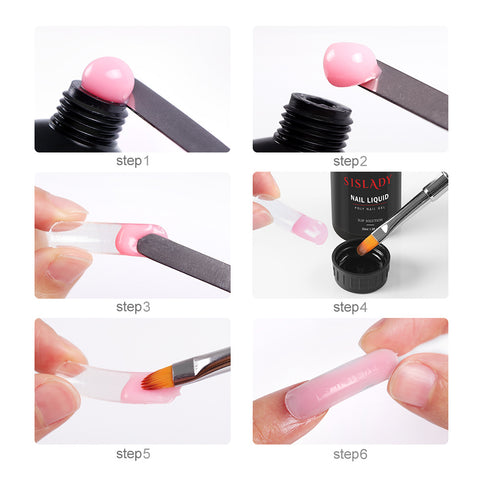 Features:
Brand: SISLADY
Name: Slipsolution
Volume: 30ml
Netweight: 32g
Bright texture, delicate and supple, ring protector
How to use:
Step 1: Polish your nails and wipe them with a nail cleanser.
Step 2: Apply a layer of base Coat and dry it with a nail lamp.
Step 3: Scrape down the extension gel with a tool and apply it to the nail
Step 4: Dip the brush with slip solution and apply the extension glue evenly
Step 5: Put the painted nails on the nails and dry them with a nail lamp
Step 6: Coat with removable topcoat, which can make color more shining, then cured by UV lamp or LED lamp
Note:
Keep the product out of reach of babies and children to avoid accidental eating;
If allergies or adverse reactions occur, discontinue use immediately.
Please keep it in a cool dry place, avoid direct sunlight.