SISLADY 6Pcs Dipping Powder Kit No Need Lamp Cure 3Pcs Acrylic Powder Nail Art Nail Tools kit
$30.39
SKU: UBFDSF00023JL Sislady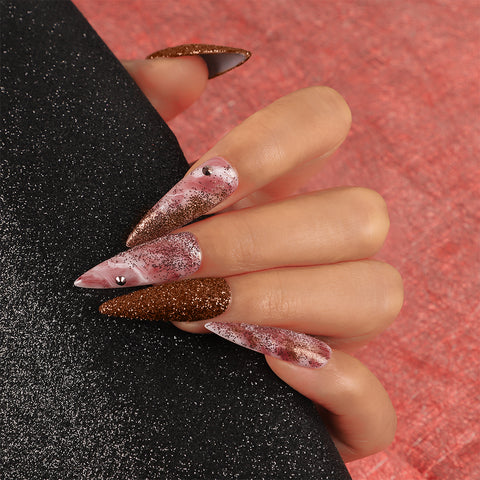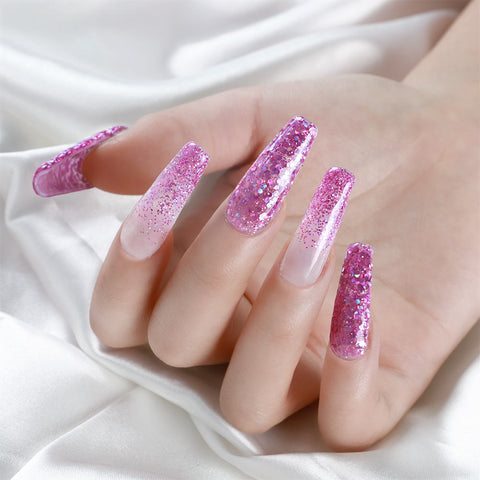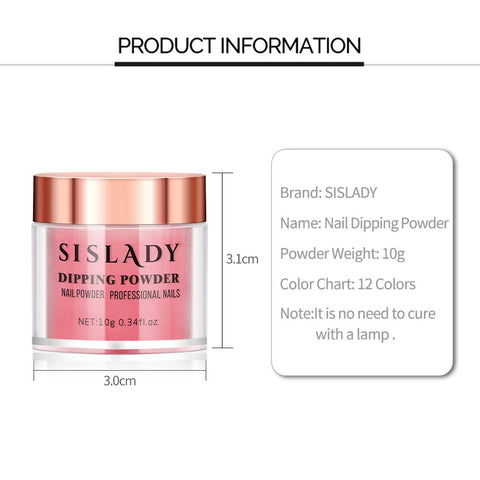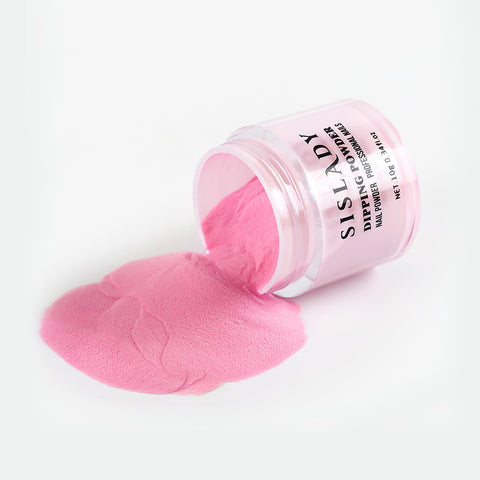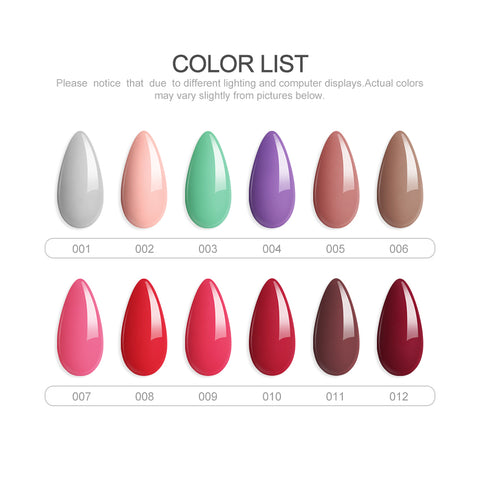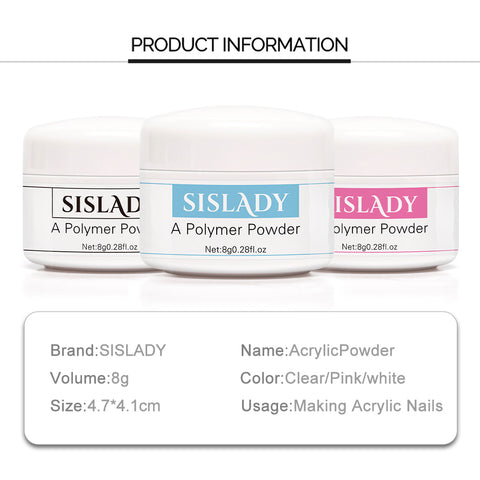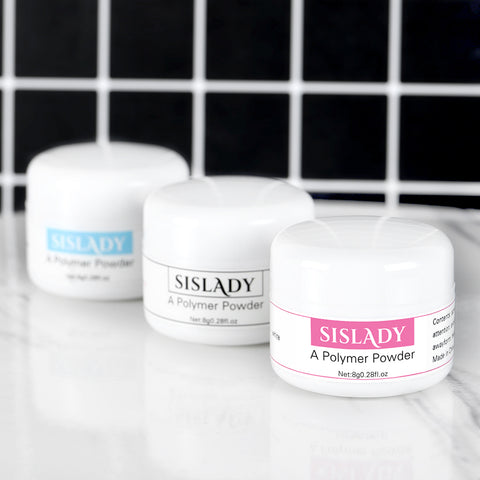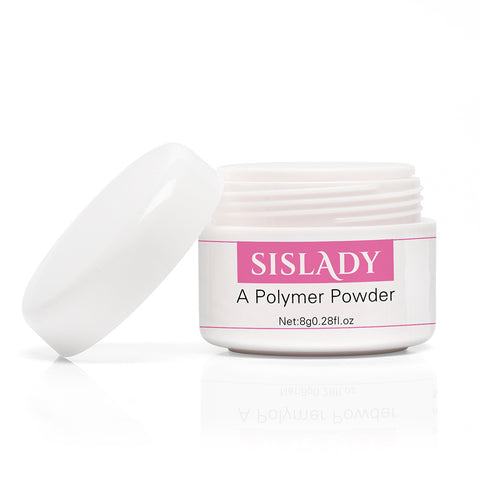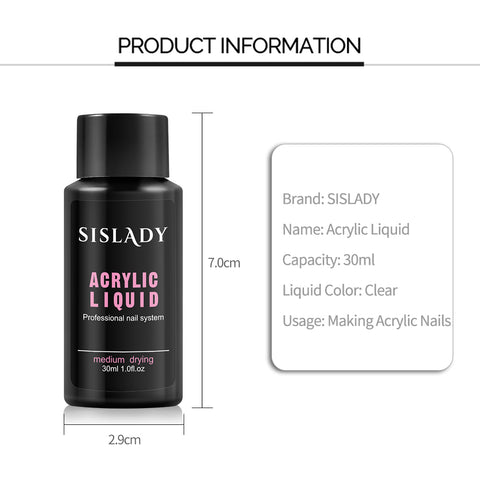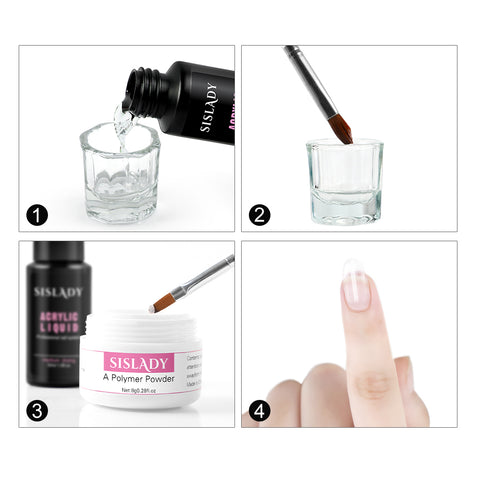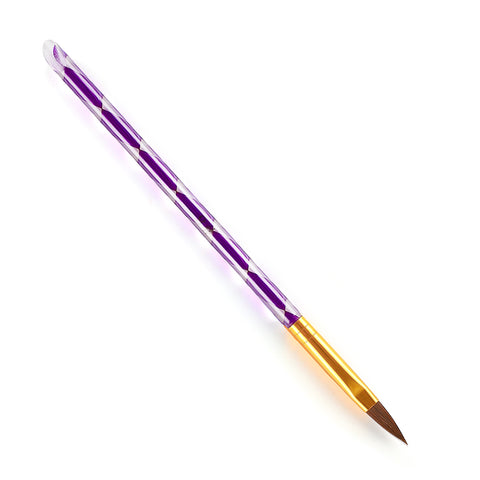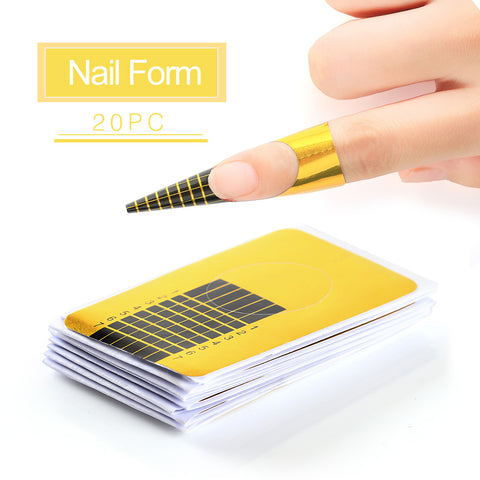 Features:
Brand: SISLADY
Name: Nail Dipping Powder
Weight: 10g
Note: It is no need to cure with a lamp
Package Includes:
3 x Acrylic Powder
6 x Dipping Powder
1 x 30ml Acrylic Liquid
1 x Crystal Painting Drawing Pen
1 x 7Pcs Nail Acrylic Print Pen
1 x 100Pcs White Nail Tips/Box
1 x 4-Way Buffer Block
1 x Nail Buffer
1 x 1 Pair Nail Separators
1 x Nail Cleaner Brush
1 x Nail Clipper
1 x Curved Tweezers
1 x Cuticle Oil
1 x 10g Nail Glue
1 x Cuticle Fork
1 x Cuticle Fork
1 x Nail File
1 x 20Pcs Nail Forms
1 x Rhinestones Wheel
1 x Micro Beads Decoration Rhinestone Wheel
1 x 6Pcs Nail Decoration Glitter Powder
How to use :
Step 1. Apply a thin coat of Dip Base.
Step 2. Dip tip of the entire nail into the dish, brush off excess powder.
Step 3. Apply dip activator, wait for air dry.
Step 4. Use brush restorer to clean the activator brush.
Step 5. Apply top coat, wait for air dry.
Note:
1.Please allow 1-3mm differs due to manual measurement.
2.Due to the different display and different light,the picture may not reflect the actual color of the item.